Winter Wonderland

Heavenly Productions Foundation is donating all net proceeds of this mp3 to benefit 
the Food Bank of NYC. 
To purchase from iTunes , please visit 
HERE
Heavenly Lullabies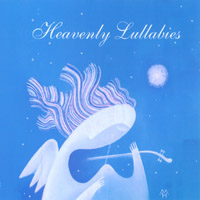 Beautiful Traditional and Classical Lullabies Dedicated to the Orphans of 9/11. This musical "tribute" is in memory of all those fallen warriors who were the embodiment of life, liberty, heroism, strength and hope. May these timeless virtues guide us through our own times of despair and difficulty, and summon up in all of us the courage displayed by those who so nobly sacrificed their lives for love of country and fellow man.
A significant portion of the proceeds from the sale of this CD will be donated to the Twin Towers Orphan Fund (TTOF), a charitable trust fund designed to benefit the surviving children of parents who perished in the Twin Towers, Pentagon or Somerset, PA terrorist air disasters. For more visit: http://www.heavenlylullabies.org/ or purchase at CD Baby
Other CD's include: