CNR Alumnae Community Online Newsletter
Dr. Kathy Reilly Fallon SAS'90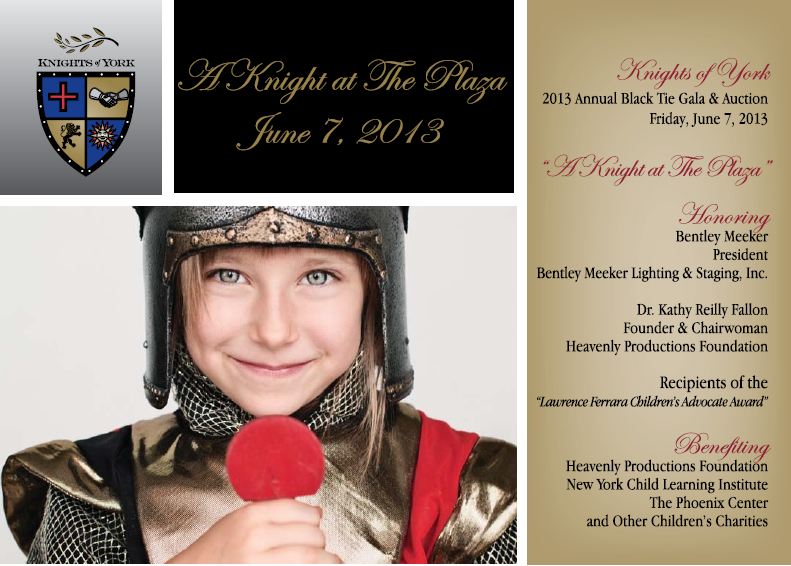 The Annual Black Tie Gala and Auction is a socially charged elegant evening of dinner and dancing, held in a prestigious venue, with the purpose of heightening the public's awareness in special children's organization(s) and to honor an extraordinary man or women who has dedicated himself/herself to children's causes. The honoree is presented with the Lawrence Ferrara Children's Advocate Award, in memory of the late founding father who epitomized kindness. It is the highest recognition the organization can bestow upon a person. It is given to the man or woman who has been the Knights of York's greatest supporter in the prior year, in appreciation of their significant contribution. The Black Tie is the largest fundraiser, with all proceeds, through ticket sales, journal ads, silent and live auctions going to the organization(s) identified as the beneficiaries.
About Dr. Kathy Reilly Fallon:
Dr. Kathy Reilly Fallon is a Board Certified Foot and Ankle Surgeon in New York City, New York. She is Co-Founder and Chairwoman of the Heavenly Productions Foundation, whose mission is to help children in distress.
Kathy sang on the CD entitled "Heavenly Lullabies" which is dedicated to the Babies & Orphans of 9-11-01. All net proceeds from this CD go to the Twin Towers Orphan Fund. "Heavenly Skies & Lullabies" book & CD is the Foundation's second project to help children in need. Besides enjoying her work as a Doctor and publishing medical articles, she loves to sing and spend time with her family and friends. She is a member of The Society of Children's Book Writers & Illustrators and the International Woman's Writers Guild.
souce: http://mycnr.com